Summer 2023 exhibition at the Maison de la Photographie in Pisançon
Vivian Maier at the center of Champsaurine emigration: A fascinating exhibition at the Maison de la Photographie in St Bonnet – Pisançon
La Maison de la Photographie de St Bonnet – Pisançon presents this year a captivating exhibition highlighting the work of Vivian Maier, a talented photographer whose posthumous work has generated great interest around the world. Entitled "Vivian Maier at the Center of Champaurine Emigration," this unique exhibit offers a deep look at the emigration of Champaurine families to the United States. The opening, in the presence of elected officials, members of the association and a large audience, took place on Friday, June 30, 2023.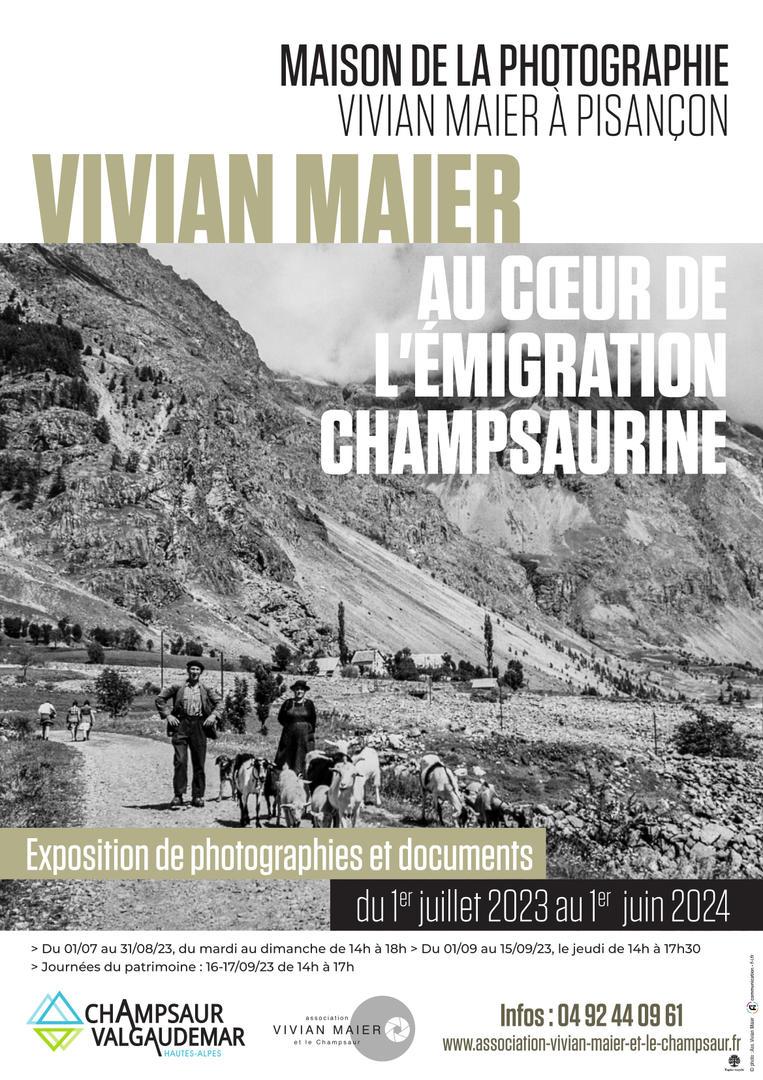 Discover Champsaurine Emigration: The exhibit immerses visitors in the history of Champsaurine emigration to the United States, tracing the journeys of families who braved the Atlantic Ocean for a better life. Vivian Maier's photographs, imbued with nostalgia and authenticity, depict the daily life of emigrants and evoke their hopes, dreams and struggles.
Analog photography: In parallel, a captivating video produced in collaboration with Planète Champsaur explores the ancient techniques of film development and analog paper printing. This enriching experience allows visitors to understand the meticulous work and expertise required to obtain quality silver prints.
Collection of old cameras: La Maison de la Photographie has also renewed its collection of old cameras, offering photography enthusiasts the opportunity to discover historic and emblematic pieces that trace the evolution of photographic technology over time.
Conclusion: Don't miss the exhibition "Vivian Maier at the center of Champsaurine emigration" at the Maison de la Photographie in St Bonnet – Pisançon. Immerse yourself in the Champsaurine emigration through Vivian Maier's unique snapshots and archival documents, and learn the fascinating stories of the families who migrated to the United States. Also enjoy the film photography video and collection of vintage cameras that enrich the experience by immersing yourself in the history and evolution of photography.